Holiday Designs – 'Spread the Joy'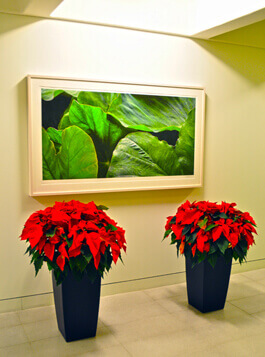 We have been providing award winning Holiday displays for over 18 years.
Atria has set the standard with our award winning designs. From large scale lobbies to more intimate office settings, we will customize a design to fit your space and make the season festive and bright. Our Holiday rental program includes design, delivery, take-down, annual storage and reduced initial costs.
Beautiful live plants including the most popular, Poinsettias
Masterfully designed trees, wreaths, garlands, swags and arrangements
Custom displays
Sleighs
Animated props
Life sized nutcrackers
Beautiful and unique tenant gifts
Large or small, inside or out – we have everything from beginning to end to truly enhance your company's holiday image.
No one does seasonal decorating like Holiday Designs by Atria. It's never too early to start thinking about your holiday needs. So contact us today!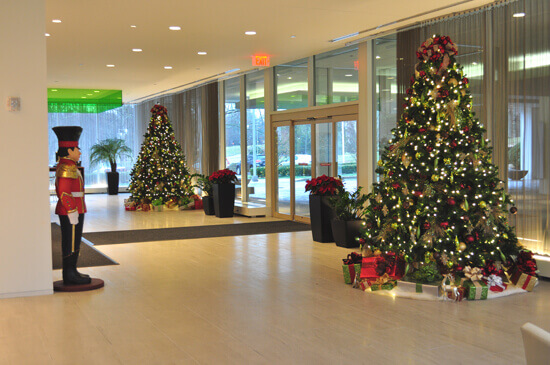 ---
Holiday Designs Gallery by Atria
Atria's client interiorscape portfolio is extensive, and we've done our best to share just a portion of it online so you can get a glimpse of what we can do for you.
Contact Atria today to set up a design consultation.
Click any image to view an enlarged version. You can back up advance through all the images simply by clicking anywhere on the left or right side of the image and selecting the navigation arrows.