Special Olympics & The Pot-A-Plant Program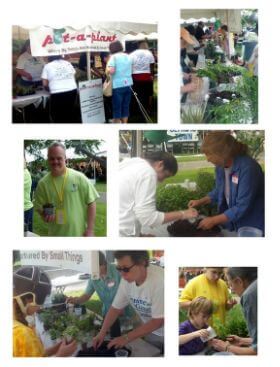 The Special Olympics Connecticut Summer Games were held June 8th, 9th and 10th in the Greater New Haven Area.  This year, Atria was proud to be one of several companies to donate 200, 2″-3″ plants for Pot-A-Plant, an extracurricular activity program for the Special Olympics Summer Games. Its intent is to provide interaction between the athletes and nature by the simple act of transplanting a small plant into a larger pot.  The finished product is then given to the athlete to take home and nurture.
We received these heart warming words from Linda Bray, of Plants a la carte, who was the volunteer organizer for the event:
"We had a wonderful time this weekend, potting plants with the athletes and coaches at the Special Olympics. Thanks to donated plants, potting mix and pots and a borrowed waist-high potting mixer, volunteers has abundant materials to provide over 1000 plants to athletes, coaches and volunteers. It was a very touching experience for all"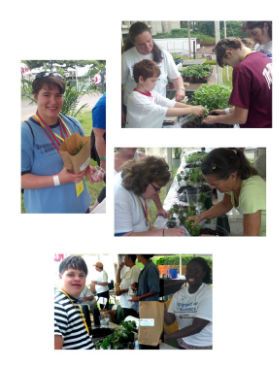 Please take a moment and check out the Pot-A-Plant website to read more about the program and their efforts.  Their objective is a beautiful one, using plants to help, heal, encourage & connect people to nature and the world around them.